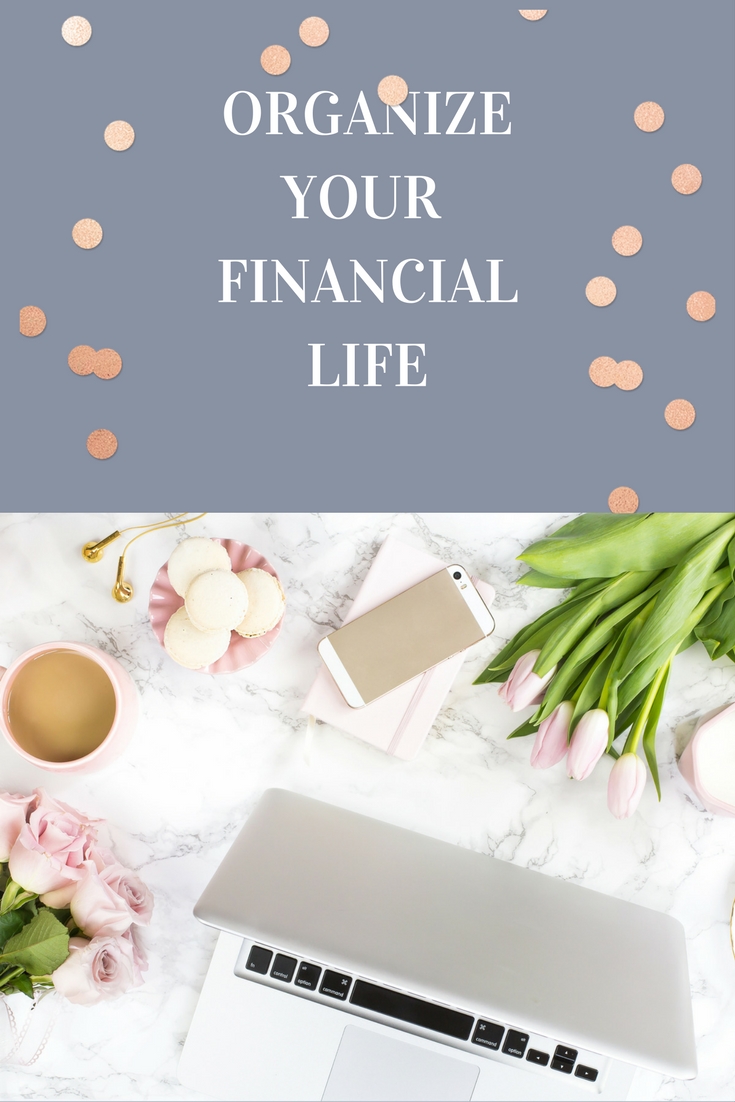 Getting your financial life in order can be overwhelming…believe me I've been there. The best way to start is to get organized. Pick a spot where you can have your desk set up and organize  all your documents and files.  I personally like a desk with drawers for letter size hanging files. If possible, try to place your desk in proximity to a window. I feel more productive with this arrangement with having some natural sunlight coming in. Also, create a folder on your computer that is dedicated to keeping files related to anything finance.  Here are some items that you should consider having in your space:
Computer- Computers on the market keep changing as new technology comes out so I just suggest doing a little research for price comparison and specifications that match your needs.
Printer- If you don't plan on printing documents with much color I recommend purchasing a laser printer. They are much quicker with print jobs and they last a long time between ink cartridges.
Scanner- I use this usually for scanning receipts so I don't have those laying around. My favorite is the NeatReceipts Mobile Scanner
Filing cabinet- You may not need this if the one that comes with your desk is sufficient
Binders- I like to organize statements in a binder so I can look through at the end of the year and make any update to my account if needed. You can also have a binder to keep track of all your household miscellaneous information.
File Folder organizer- You should include folders on this organizer for things that you access frequently.  For example, I have a folder labeled "Need to file". That way every time I get documents from the mail that need filing I put in this folder. Then by the end of the week or month I go through this folder and get them filed.
File folders- I recommend some folders that are a little more decorative for your file folder organizer.  These folders will be out in the open so have fun with it and incorporate into your decor.  You should check out a few of Targets cute file folders like:
Hanging file folders- I have these hanging file folders to organize bills, taxes, insurance, medical receipts, and car maintenance.
Expandable file folders- I like to use these for organizing home warranty information/documents
Shredder- This is useful for shredding sensitive documents like credit cards and statement
Shelves/Bookcase-Keep your binders organized on your bookshelf and also have fun with decorating it
Motivational / Inspirational decor- This can be file folders like described above. You can also buy picture frames with inspirational quotes that can help keep you on track with your finances. Maybe you're working towards a goal like a vacation. Have a picture of this destinations spot somewhere you can see it every time you're getting ready to work on your finances. That way you always remember why you need to save and cut down on expenses
Drawer Desktop storage- This helps get organized by keeping everything in one place instead of all over your desk.
Letter tray- You can put all documents and mail here and sort it out when you have time for it
My favorite go to stores would be Target, Ikea, Home Goods, Container Store. You don't have to buy this all at once. I'm just providing some products to consider as you are creating your space to organize all your paperwork. With time you'll have a system in place that will help you be more productive. You're now set to get serious about budgeting!